Because making time for yourself matters.

Join Tina at her Spring 2021 Women's Retreat
Thursday, March 4- Sunday, March 7, 2021

Journaling for Clarity, Calm, and
Creating the Life You Want.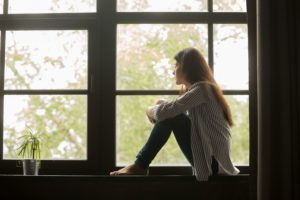 Relax in luxury, eat healthy & delicious gourmet meals, walk among the trees and forest, enjoying the natural beauty of Timber Creek Retreat House set on 80 acres just one hour south of Kansas City.
This is not just a retreat experience, it's a life experience. From the time you enter Timber Creek Retreat House to the time you get ready to leave, you are transported to another dimension of comfort and care.
Our Spring Retreat, designed at the request of past participants, offers space to unwind and breathe as well as time for gentle and much-needed self-examination.
---
Your Retreat Journal guides you to examine some of the fundamental challenges we face as women:
Examining unconscious patterns of self-sabotage and subversion.
The role of your inner critic, or "itty bitty shitty committee."
Perfectionism, workaholism & relationship addiction.
Practicing Resilience: The power of choice, voice, and creativity.

---
Why Journal?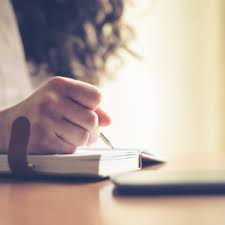 Writing is an effective tool for self-discovery, assessment, and transformation. Writing helps us clear our heads, observe our behaviors, and make important connections between thoughts, feelings, and choices.
This retreat offers the perfect time to look inward, examine our priorities, and get real about the excuses we make for delaying or otherwise denying ourselves the life we dream of.
Not a writer?
Perfect! This weekend isn't about writing a blog, getting published, or going public. Your journal is for you and you alone. But you will have the guidance, structure, writing prompts, and support you need to learn to write to quiet distraction and hear your own voice.  This is a practice for staying centered in your busy life.
As in any of our retreats, sharing is ALWAYS optional. This is your time to learn but also to escape.
---
It's about clarity and renewal.
Feel free to come, enjoy the luxury and care of Timber Creek. You'll drop down into the beauty and ease of your Retreat the moment you step inside. The house is not only beautiful but calm and nurturing, no detail spared for your care.
Slip into a cozy nook to read; take a relaxing hike in 80 acres of surrounding nature and beauty; eat gourmet food prepared to perfection to any request; sleep like a baby nestled in the finest linens and bedding. Never underestimate the power of the circle.

---
Better together.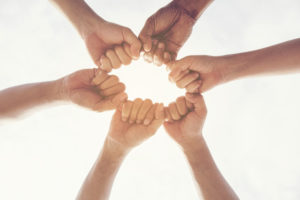 Investing in yourself, accompanied by other women seeking the same improvements is powerful and life-changing. The benefits of female friendship are immeasurable. In fact, studies show that friendship has a bigger impact on our physical and psychological wellbeing than family relationships.
As women, we share a special bond; we support and encourage one another, we embrace each other's struggles and we champion each other's dreams and successes. The benefits of female relationships are not only emotional but physical as well.
Ask any woman who has ever attended one of our Retreats and they will all tell you they were not only transformed by the content of the Retreat but by the other women who also attended.
As in every retreat, you will return home with practical strategies for maintaining your sense of calm, clarity, and self-care. The power of your own words, intention, and grounding are already within you. The opportunity of this retreat affords you is the rest, support, and guided journal prompt to help you return home to your self, your own voice, your own choice.

---
Spring Women's Retreat
TH. Mar 4 – SUN. March 7, 2021
at Timber Creek Retreat House


Payment plans are available.
Questions? Email tina@tinasprinkle.com today!
---
Let go of old habits and thinking that
are stopping you from being your best self!
Because Transformation at any age is absolutely possible!
What our participants say
"This was a wonderful, joyful experience. I love the focus on the positive vs. gut wrenching healing of the past.  The connection between body, nature, nutrition and movement moved me forward on the right path. Tina's careful instruction helped me feel safe and cared for.  This took me more towards my true self."
Terri
I've attended three retreats and each experience has expanded my spiritual growth, self-awareness and the joy of celebrating with a diverse group of women. Meditation and Pilates are an important part of the experience. The incredible food is an important part of the overall retreat as well.
Franciene
Sharing connection and my inner journey encourages me to share my truth with others and hope they see the change.
Linda
The opportunity to commune with nature, sand, trees, flowers, and the ocean made this retreat special.  It was a self-care ritual for women.
Laurie
This retreat provided me the rest, reflection and inspiration to move forward in my life.  I'm grateful for this creative group of women who love and inspire me. I am moving back into my life with radiance.
Kathy
I like the balance between the group sessions which are powerful and time alone to rest, read and meditate. I also love game playing, a glass of wine and laughter.  Grounding.
Valerie
I loved creating our vision boards and the group mandala like we made in Santa Fe.  I feel rested and ready to return home to my busy professional life.
Lori
I keep thinking about all the people I want to tell about this place/experience!
Lisa
Perfectly balanced between personal individual attention and group dynamics.  Total flexibility, nothing forced.
Laura
Time for myself, connecting with other women, relaxing and learning.  It is definitely I would recommend to anyone wanting to learn more about themselves and how to relax and manage stress.
Rocky
This was the perfect combination of connectedness, movement, food and activities. The location was idea. Tina was open and hospitable.  Thanks for being so flexible with our schedule – it was definitely a 'yes' environment and experience.
Nancy
Our sessions were life-changing. I met people I will know forever.
Joyce P
The vibe allowed all of us to be in our individual space, but learn from one another and move forward with intention infused with joy.
Ella M.
I loved the Chinese Medicine, Yoga Puncture, and Patty's fabulous food. It wasn't my first time or my last.
Dr. Laurie E.
My mind and body are very thankful. I feel rested, refreshed, and inspired to implement what I have learned.
Anita K.
My time was truly transformative. It was just what I needed after a difficult two years.
Leslie Y.
These retreats keep me sane and centered. I have been many times and will go many times more. I tell my patients to go, go, go!
Dr. Crystin W.
Tina and Alicia do a great job together. I highly recommend a retreat at Timber Creek. It's close enough to be practical, but a world away.
Dr. Suzanne R.
Ambergris Cay, Belize Feb 2018
Timbercreek Retreat Spring 2018
HOW LESLIE GOT HER GROOVE BACK
WHY THIS PHYSICIAN RECOMMENDS RETREATS