Keeping a journal is not only for women or for those who want to fine-tune their writing skills. Journaling is for anyone wanting a safe place to record and express feelings, emotions, and secrets.
It's a place to transcribe what goes through your mind during the course of the day, and how you feel about it.  A journal is the music and voice of your true emotion. For some, the journal is considered their best friend.
One good thing about keeping a journal is that the journal "listens," doesn't talk back, and makes no judgments.
Some people like journaling in notebooks and others prefer fancier journals, like the ones sold in book or stationery stores.
Personally, I use an encrypted app called PENZU so I can write anywhere (phone, iPad, laptop), despite being told I'd write better if I did it longhand.
But writing longhand has become so laborious, it robs me of spontaneity and flow, which I feel is equally important. Whatever method you choose, be sure it's a way that resonates with you so that you are drawn to fill up its pages.
"All serious daring starts within." ~Eudora Welty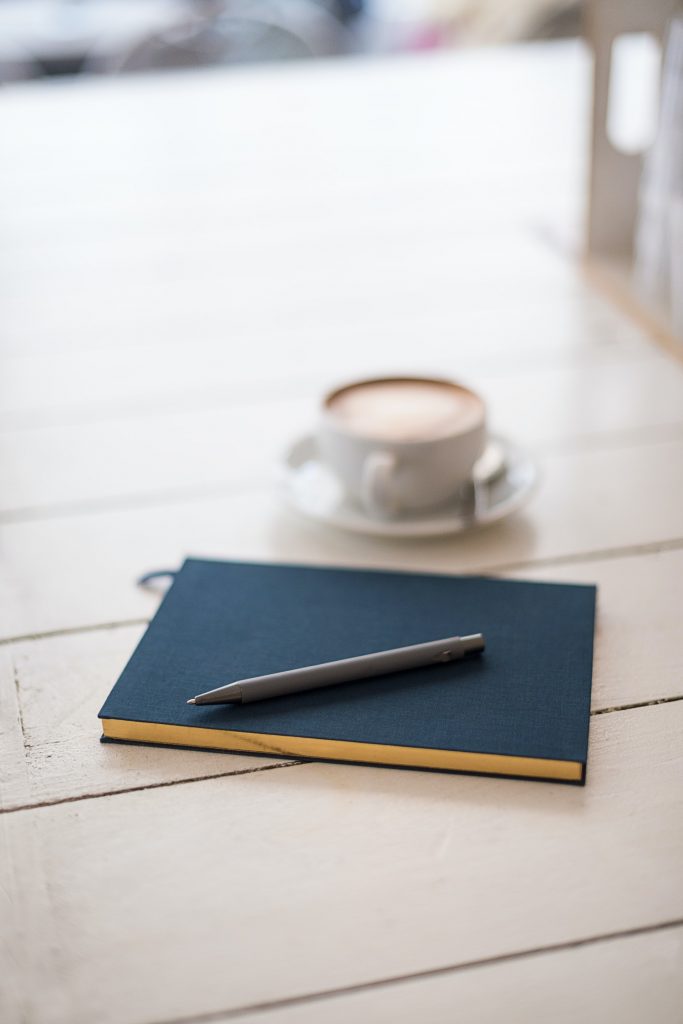 Psychologist and author Diana Rabb lists nine great reasons to keep a journal.  I agree with them.
1)     Empowerment and Self-Reflection. Journaling brings life experiences into focus by putting a lens on your feelings and thoughts.
2)    Clearing the Mind. Your journal is a forum for freeing yourself from confusion and negative emotions.
As you write, you feel yourself grounding in calm and clarity- for better vision and action.
"Ajournalis your completely unaltered voice." – Lucy Dacus
3)     Journaling builds Self-Confidence. Writing down your thoughts gives you a clearer picture of who you are, your strengths, weaknesses, and accomplishments. (This can be helpful to those of us who have a habit of self-criticism.)
4)     A path to self-discovery.   Journaling helps guide you through challenging times, and glancing at older journals can help you identify certain life patterns that could lead to transformation.
5)    Journaling improves mental health. Expressing yourself improves your sense of well being. When used with talk therapy, it's a powerful way to understand yourself, and make essential changes.
6)    Encourages self-reflection. Writing down your feelings helps you engage in conversation with yourself, leading to an inner examination and transformation.
7)     Creativity. Writing is a creative endeavor that may lead to further creative endeavors, which can be transformative.
8)     Memory triggers. Sometimes the nature of what is happening in your life can trigger thoughts about your past and offer solutions to current issues.
9)     Journaling is a self-inventory. If you are interested in writing a memoir, your jottings may become a source of invaluable information.
Whether you're keeping a journal or writing as a meditation, it's the same thing. What's important is you're having a relationship with your mind." Natalie Goldberg
One additional benefit I'd as is to use journaling as a meditation.  As someone who has a hard time sitting still, writing helps me focus, ground, and be present.
On mornings when I can't seem to quiet my mind to meditate, I write.  The effect is very much the same.
I have been keeping a journal of some kind since I was in the fourth grade.  I even discovered some of my high school journals in the attic!  How painful and funny!
My point is, journaling has been my touchstone and salvation when I have felt loss, anger, and confusion. It's how I righted myself when I was sure I could not.
It has connected me to unknown sources of courage and resilience.
That's why I'm passionate about sharing journaling as a method of healing and transformation.
I've created a FREE Mindset Reset journal with simple prompts and resources to help get you started.  
Download your copy by clicking here.  
If you're interested in going deeper. join me for my upcoming Women's Journaling Retreat, Thursday April 21- Sunday, April 24, 2022, at the amazing Timber Creek Retreat House located an hour south of Kansas City in Drexel, Mo.
Register before January 25, 2022 and save $150!
Use code EARLYBIRD at checkout.
Questions?  Please call me at 913 963 8546 today!  Tina